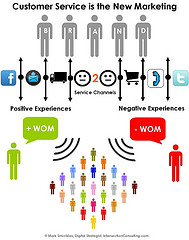 The right CRM software implementation is central to the success of an enterprise. But the fact remains that most implementations are a nuisance and end up failing in their objectives. To do it right calls for a well thought-out corporate strategy to understand how the CRM system fits the company's requirements. As such, the activities done before the implementation are as important as the implementation itself.
Here are the important steps before you get the software rolling:
Pre-implementation: There are a few pre-implementation issues that should be on your radar. This includes forming a dedicated implementation team to work out timelines, budgets, goals, and overall strategy. Key stakeholders should be involved and existing processes should be analyzed for a possible revamp.
Technology requirements: There are many different CRM technologies available in the market today. In order to arrive at the best decision, make sure you understand the strong points of each of them and are able to determine why a particular one would suit your needs. Do consult your vendor if you are not sure, but don't fall into the trap of hoping everything will turn out right.
Customization and training: Another important aspect of a CRM implementation is customization and configuration to ensure it matches the business environment. This also includes training the staff on the software, as well as technical support provided by the vendor.
Paying attention to these seemingly-simple matters will help in implementing the CRM solution in the best way possible.
Image source : http://www.flickr.com/photos/intersectionconsulting