One of the renowned auto parts dealer and an authorized service unit for some leading automotive players was facing challenges with its existing on-site ERP tools. It has 13 branches across southern Tamil Nadu and a network of service stations across the state catering to customer needs. While opening new branches, the company faced issues with additional infrastructure demands, unavailability of online data across its branches, redundant work due to data consolidation offline, lack of service modules to map their main line of business (automobile service) etc.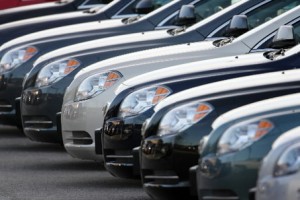 The company decided to switch over to a cost-effective and efficient ERP system catering to its size and business needs. Ramco OnDemand ERP which offered a robust ERP solution based on "Software-as-a-Service" (Saas) model scored better compared to other packages that were evaluated towards meeting business requirements. Implementation of RODE enabled the company to integrate all their processes, to give valuable insights into their business.
Book keeping, service management, inventory, management accounting, MIS reports, purchase, fixed assets, sales and shipping were some of the business modules that were implemented.
How did RODE help tackle the pain areas that the company was facing?
Click here to read the complete case study which details the challenges the company faced and the benefits of implementing Ramco OnDemand ERP solution.