By now, everyone worth their salt in the IT business knows that the cloud is the way forward. All the hype accorded to cloud computing back in 2010 gradually turned to reality in 2011.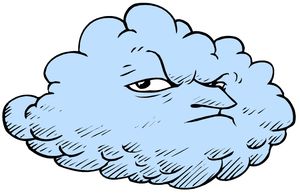 Forrester estimates global marketing for cloud computing is projected to grow by $241 billion in 2020 from $41 billion last year. Projections from other research firms around the globe throw up figures on the same lines. No matter what the estimates, it is clear that cloud computing is the "the next big thing" in tech and will contribute significantly to the overall growth of tech industry. Cost and flexibility are certainly the core drivers for the stupendous growth of cloud computing.
Globally, people are already familiar with some parts of the cloud computing business like Gmail, Google docs etc. that are available online. These are accessible through any device and offer a number of services. Such massive growth is expected when businesses move their routine activities like mailing, CRM, time log and other tech services to the cloud. Along with the plenty of opportunities offered by the cloud there are a few concerns in the industry.
A global IT survey of more than 3500 IT decision makers by CSC revealed that about 25 percent of the companies expressed data security as a major concern after adopting cloud services. Other issues include vendor lock-in, retraining, compliance and complexity.
According to Mr.K Shyaam Sundar, chief Knoweldge officer at Ramco Systems ltd, there are ways to solve cloud related issues. Click here to read the complete article which got published in Cybermedia India online.