According to industry reports* every year, India manufactures more than 11 million automobiles and commercial vehicles making it the seventh largest automobile manufacturer in the world and fourth largest exporter in Asia. 75% of the vehicles produced are two wheelers and about 16% of them are passenger cars. At present, it is a 35 billion dollar industry providing employment to about 13 million people.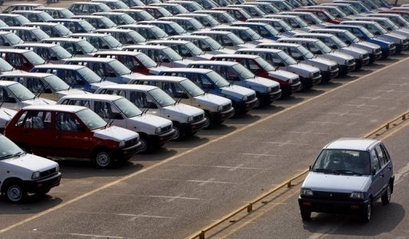 The market demand for automobile industry is determined by affordability, infrastructure, product innovation and fuel price. With stiff competition growing every day and with changing market needs, key players are forced to bring out innovative features, reduce infrastructure costs and produce automobiles that have advanced designs at affordable prices.
In the whole process, there are some key challenges that are faced by the automotive industry, as mentioned below.
High maintenance cost of production facilities
Vendor management
Inventory management
Issues related to labor and land
Maintaining efficiency in global product delivery
Reduction in environmental impact of materials used etc.
ERP systems have the required capabilities to streamline processes and overcome majority of the challenges mentioned above. This is one of the major reasons why many players in the industry are implementing ERP solutions. For example, Ramco OnDemand ERP helps automotive industries track, analyze, control materials, machine, labor and cost. It also enables seamless integration of inventory, purchase, sub-contracts and accounts. Other features include,
Managing bill of materials
Process streamlining
Shop floor management
Production forecasting
Order management
Production analysis
Accurate analysis of rejection, rework etc.
These features enable automotive manufacturers to efficiently plan, schedule and execute their production process in plants that are located across different places.