Footwear industry forms a significant segment of the leather industry. The industry was labor intensive till recent times and was concentrated in small and cottage industry sectors. The large scale manufacturing units produced leather shoes and uppers while the small and medium level cottage sector focusedon producing sandals and slippers. During the last two decades, lot of small and medium manufacturers started adopting modern and state-of-the-art technology to produce quality products in par with international standards.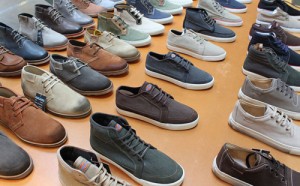 Industry automation has led to complexity in processes and increase in the amount of data that needs to be handled. The supply chain in this particular industry sector contains multiple stages and in each and every stage, there are loads of data to be captured and analyzed.
It requires careful analysis and considerable efforts to automate the complete system. At present, the footwear industry faces challenges like unfavorable frequency of orders, changing trends and market requirements, continuous pressure for better value, tighter costs, regulations in different countries etc.
With its robust and highly economical solutions, Ramco's OnDemand ERP helps footwear industries integrate all their processes, automate them and control costs effectively. As it is cloud based, it can be really helpful for companies having their manufacturing plants in multiple locations. In addition, companies can save costs in IT infrastructure and maintenance.
Read more about how Ramco OnDemand ERP solutions help footwear industries streamline and automate the processes involved.