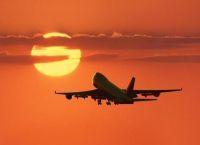 The cloud is the single biggest business enabler available today. And we are riding high up there!
As an early mover, Ramco Systems is one of the few companies that have made their presence felt when it comes to offering solutions to the aviation industry. With innovative delivery methods such as Software-as-a-Service (SaaS) and Cloud computing coming in, we see more and more aerospace companies moving to ERP and reap all its benefits. Isn't that good news for us?
ShippingBiz 360° magazine published an article online on the need for ERP in the aviation industry, penned by Mr. John Stone, Director, Product and Market Management – Aviation, Ramco Systems, highlighting the effects of the cloud on the aerospace sector in terms of the technology being used.
To read the complete article, click here
To know more on Ramco's Aviation Solutions, visit www.ramcoaviation.com