Is it payroll that's complex or just your payroll software?
Even with streamlined processes in place, payroll teams spend a lot of time on post-processing activities such as reconciliation and reporting. Organizations usually have a multilevel payroll approval matrix in place such as the one mentioned below to facilitate the payroll checking and approval process:
| | | |
| --- | --- | --- |
| Level | Typical checking done | Tools used |
| Level 1 - Checker | 100% Employees | Salary Register, Earning/Deduction Reports, etc |
| Level 2 - Reviewer | 50% Employees as Sample Check + top 5% Payouts | Salary Resgister, Variance Reports, etc |
| Level 3 - Approver | Case basis for Employees with Variance Exceeding +- 20% and High Amount Payouts | Payroll Register, Bank Summary, Headcount Report, etc |
Detecting the difference
While most of the payroll software today have inbuilt payroll reconciliation tools/reports, these are quite basic and payroll analysts still need to dig deeper to approve payrolls. Payroll analysts will look for variances in headcounts and amounts as compared to the prior pay cycle and if there are any differences, they will analyze to identify the reasons. Most of the time, it is caused by a missed or incorrect input, or a software glitch. New hires, separations, transfers, rehires, retirees or other employee movements may affect the headcount under each paygroup and it's important to reconcile this to avoid over/underpayments. By looking at the prior pay cycle values for each wage type, one can identify differences that may be attributed to proration, pay rate changes, change in units such as overtime, change in contribution % (percentage) etc. Most of the time a payroll analyst is aware of all these facts and they can quickly identify patterns in the data to perform the reconciliation using comparison methods such as MS Excel VLookup.
Applying automation
This whole process can easily be automated using a reconciliation tool that also provides you with an analysis for variances so that you can focus on those variances that need investigation. To start with, ask your payroll team to identify the top 10 variance reasons that generate the most number of variance entries and then engage your technology provider to automate those as part of a reconciliation tool. Next refinement could be brought in by focusing on the top 5 reasons for which your team spends most of the reconciliation time. And while it is good to automate the checks, do take this opportunity to review why the check is required and if it is something that is not relevant anymore, chuck it out. There is no reason why you should be spending time looking for an issue that may have been caused by a software bug years ago and been fixed, which never recurred over the past year.
Some software programs have the capability of predicting variances even before payroll processing based on the change in the input data. Further with the advent of artificial intelligence (AI) and machine learning (ML), it is now possible for payroll software to intelligently isolate potential issues based on past trends. E.g., if an employee had consistently received a bonus of ~50% every other year and suddenly this year if the bonus had jumped to 90%, there could be a data issue or the employee may have had a quantum leap in performance. Ramco's Predict to Pay is one such tool available for payroll administrators to identify employee movements, pay rate changes and other attributes that could lead to a different payout. The variances can be analyzed for the entire organization or selected locations, departments, pay groups, pay grades and other attributes for ease of use.
While payroll reconciliation is a necessity, by automating this reconciliation process not only will the payroll team be able to improve accuracy and TAT, but also reduce their stress during the payroll days, a welcome change for them.
Automation is the first step to transformation in payroll process. The future will witness the advent of artificial intelligence (AI) and machine learning (ML) driven solutions, which can not only understand the payroll reconciliation processes but also become intelligent by spotting anomalies in your payroll data even before it is processed. Follow our blog to get more updates on how AI & ML will impact the Payroll processing.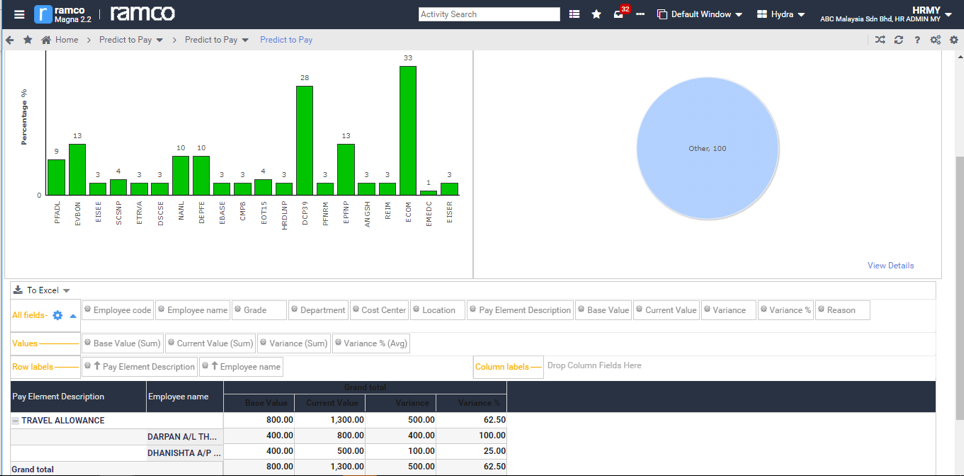 Fig 1: Ramco Predict to Pay Hub for Payroll Reconciliation
Want to know what the other best practices are?
Read the 1st part here
Read the 2nd part here
Read the 3rd part here