Ramco Analytics on the cloud helps organizations to measure, monitor and manage their business goals and growth. This solution facilitates comprehensive data analysis on a real-time basis enhancing the decision making process.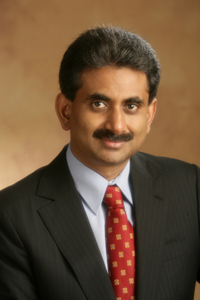 According to Mr. P.R. Venketrama Raja, Vice Chairman, Managing Director and CEO, Ramco Systems Limited, "With the launch of Analytics on the Cloud, we now offer a complete suite of application software that covers the entire business lifecycle from the shop floor to the boardroom, on the cloud."
The company recently announced the results of the first quarter of FY2011-12. The profits were declared to be at US$ 0.12 million (Rs.0.54 Crore). The Global income of Ramco Systems Limited including revenues from subsidiaries in USA, Canada, Switzerland, Singapore, Malaysia and South Africa stood at US$ 12.89 m (Rs. 57.10 Crore). The press release also says that, more than 50% of the revenues were from the domestic market (including Middle east and Africa) and about 27% are from American markets.
Commenting on the results, he also added that,
"We are stepping into the next phase of our marketing campaign with a radical message that is bound to stir the conventional ERP market.In the last few years, our Cloud ERP has matured and garnered significant user base."
Reputed sources from the industry say that, the company is having a good market demand from Aviation, Government and Banking sectors. Analytics solutions along with Cloud offerings are reported to be the thrust areas of growth in the upcoming quarters for the company.
To more about Ramco Analytics on the cloud, visit