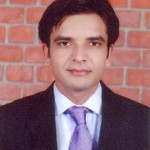 Rajveer Meena
Business Consultant – Manufacturing & Infrastructure Practice
"Challenging with Immense Opportunities of Learning†i.e. Rajveer describes work at Ramco systems as business consultant. At Ramco, He handles pre-sales activity for manufacturing and infrastructure practice. He has 4+ years of work experience in IT domain with Information Technology and Petrochemical Organizations. He has worked with Hindustan Petroleum Corporation limited as Functional Consultant and Tata Consultancy Services as System Engineer.
He has completed PGDM in Marketing & Strategy from Indian Institute of Management, Lucknow 2010. During MBA, he has opportunity to work with Diageo, Max New York Insurance, Amul and Access Development Services on various projects.