Ramco Systems, recently caught up with some big action in the stock market. The deal with Aveos indeed proved to be a catalyst for the hike in number of traded shares.
The volume for this counter showed some drastic increment and the news was covered in ET Now.
Below is the link for the coverage.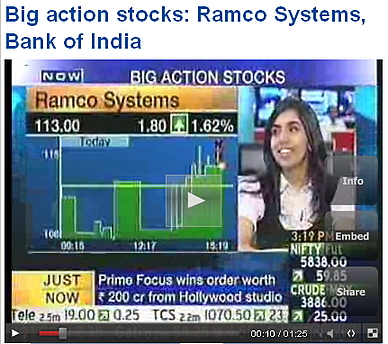 http://economictimes.indiatimes.com/Big-action-stocks-Ramco-Systems-Bank-of-India/videoshow/7009948.cms
By: Garima Sinha