The shopping cart made its debut in an Oklahoma City supermarket chain called Piggly Wiggly. It was a simple metal frame with wheels holding two baskets - one above the other. This helped one carry lot of groceries and household items at one go.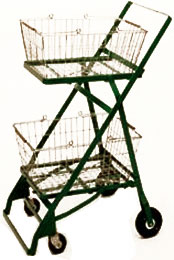 This design has undergone several changes, both big and small to become the shopping trolley we use today. A futuristic version of the shopping cart which is capable of enhancing ergonomics, interactivity and also provides personalized shopping suggestions is already becoming popular in major countries. The GPS, mini computers and other digital devices embedded in these carts enable a smart shopping experience.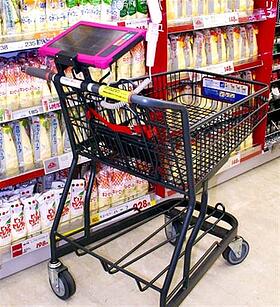 The key data captured through the smart shopping cart are:
Tracking the customer's route inside the retail store
Tracking the average time taken for a consumer to make a purchase
The speed at which shopping is done by individual consumers
The order in which a purchase is made
The effect of deals and discounts in the purchase decisions
The data captured through these smart shopping carts help retail stores understand consumer behavior inside a retail store. These data-hungry carts make life for consumers and retailers easier. In addition to capturing data, these shopping carts help consumers know of the availability of items they need and help locate them accordingly.
Thus the smart shopping cart is believed to be very useful for both consumers as well as retailers.
Image Courtesy :: www.designboom.com