Five years ago, an Architectural scientist working in a leading research center has to wait more than a month to utilize the full capacity of the supercomputer available at the lab, to simulate his seismic analysis on his new structural design.
This is nothing new for scientists or researcher fellows, as they have to reserve the supercomputing systems well in advance to utilize them at their fullest capacity. Leading universities across the world as well as research centers allow scientists to access the supercomputers based on reservations, because of their limited availability.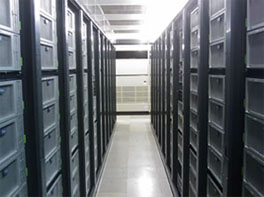 The scenario will soon be different wherein any end-user will be able to utilize the supercomputing capacity through the cloud. To encourage high-performance computing users to utilize cloud based services, Amazon has added supercomputing services to its cloud. By provisioning supercomputing resources in the cloud, scientists and researchers involved in core research areas like seismic analysis, genome analysis, missile trajectory simulations, nuclear power capacity evaluation etc. can benefit big time without having to reserve and wait.
For less than $1000 per hour, end-users can now utilize the supercomputing services, which would qualify among the top 500 supercomputers in the world. According to leading analysts, the revolutionary move by Amazon will accelerate the research activities that are being carried out in areas like quantum physics, climate research, molecular modeling etc.
The services are available only to US at present. The company has mentioned that, it would extend the supercomputing services to other countries by 2012.