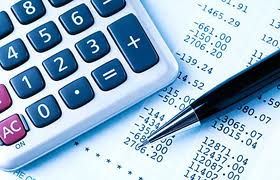 For manufacturing and service-based industries, projecting the cash inflow and outflow are very challenging, especially when they are expanding or diversifying their portfolio. Planning and allocating budgets involve a lot of analysis and attention to detail. In companies that lack an integrated system, the senior management team depends on manual inputs from various departments while calculating or projecting income and expenses. In these cases, the probability that the budgeting and cost control can be erroneous is high, as it involves manual calculations. Realizing such drawbacks, more and more companies are implementing ERP systems to run their business in an efficient manner.
Popular ERP solutions in the industry, like Ramco OnDemand ERP are packed with functionalities for companies to plan and control their finances more effectively by recording and analyzing costs and market trends in a timely manner.
Other functionalities offered by RODE include,
Activity based costing
Product costing
Profitability analysis
Variance analysis
Cost budgeting etc.
Watch this video to know how Ramco OnDemand ERP helped one of their clients in cost planning and control.