Managing Human resources is very much essential in any organization these days, as people are largely responsible for organizational growth. Effective practice of HR management ensures accomplishment of organizational goals and drive towards the vision.
As a HR manager, it gets extremely monotonous at times to record, process and analyze volumes of employee data. It is very essential to have effective tools to automate routine tasks, manage relevant data and address employee grievances quickly and swiftly.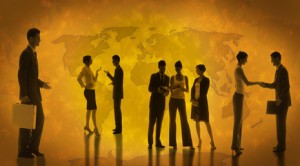 Data related to employees range from their personal details like name, age, family, address etc., to professional details like date of joining, cost-to-company (CTC), relevant experience, certifications, departments, appraisals, benefits they have, loans and arrears. There is much more to it, when the organization has a lot of verticals and processes to function. In addition, every week, there would be new employees coming in and leaving their services from the organization. More the employee head count, more the data; more the data, more difficult it becomes to manage and analyze.
ERP tools help HR managers effectively manage the employee data with good consistency and accuracy. For example, RamcoOnDemand ERP is one such tool available in the market, which helps transform traditional HR functions into a comprehensive Human Capital Management (HCM) program. Apart from HR professionals, it helps executives, line managers and the entire workforce. The inbuilt modules help in managing employee details, time and attendance, leave management, payroll, appraisal, loans, arrears etc.
Overall, implementation of tools will ensure efficiency, accuracy and consistency in data flow and will ease the decision making process, especially when it comes to Human capital.
To know more on how Ramco OnDemand ERP can help you, visit : www.ramco.com