Decision support systems (DSS) are information systems that support the senior management in criticaldecision-making activities. A typical decision support system is connected to a database that is part of an ERP system. This ERP systemwill be pre-programmed to capture relevant data in real-time. Using comprehensive algorithms, the decision support system helps the management team to analyze, comprehend and make appropriate decisions as required.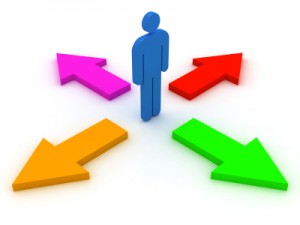 Of all the reasons why we need to use a DSS to make ourselves more efficient, the three most important ones are -
For decisions regarding equipments & control – The inputs from various machinery units are captured and utilized by the DSS to collate and analyze information about the periodic maintenance schedules, ageing of various parts of machinery units and payment details for maintenance and replacements activities. This helps the manager in shop floor to get a clear picture about the outputs and schedule maintenance of the different units in a production plant. This in turn helps the senior management team to estimate the overall production along with maintenance related expenses.
For providing support for production planning – Based on inventory data, the DSS supports managers to project the number of goods that can be manufactured over specific time periods (daily / weekly / monthly etc.). This helps managers to arrange for raw materials for their production process and in turn helps in production planning.
For establishment of new plants – Whenever a new production unit has to be setup, it is important to consider all pertinent details of the selected locations. Availability of suppliers, distance from nearest city, accessibility of vital resources like water, land etc. and regulatory compliances for that particular location are some of the critical information that will be made available for decision making.
Excellent results are assured if the information from DSS can be combined with intuition, team discussions and personal knowledge of members of the management team. Apart from the above-mentioned processes, combination of inputs other than DSShelps in strategic decision-making process as well.