Balancing career and family has always been a challenging task that has evolved with time. Today, the need for a proper work-life balance is more pronounced, since more and more women around the world handle competent job profiles across organizations ranging from Corporate houses to Kindergarten schools. Having a successful career and a loving home to return to at the same time is no mean feat – because a woman steers the unit called "Family" especially in the Indian context. Unfortunately, being available in two places at once is still only magically possible and there is no known way to make it real! So, how do successful women professionals handle all the things on their palate?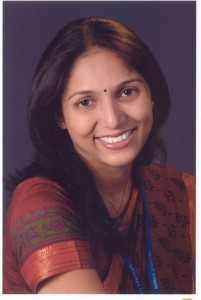 Thanks to technology, balancing home and work is a task made comparatively simpler, that's what they say. And what a blessing the concept of working from home is! Of course, having the right attitude and being able to prioritize requirements is integral to ensure that "working from home" is actually something that makes no difference to the organization in terms of an individual's productivity.
The Times of India has featured Ms. Garima Sinha, Head of Corporate Marketing, Ramco Systems in an article on Tech-savvy mothers – how technology helps them manage career and home. Click here to read the complete article.
To all women walking this tightrope with their heads held high, we wish the very best!